5 star Villa for Rent, Opatija, Icici - Croatia
About the Villa Calista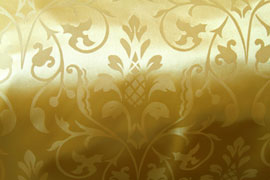 Luxury Villa Calista is a superb Croatian villa which offers 4 - 8 comfortable bedrooms, private welness center, big private garage for 6 cars, exceptional private swimming pool and beautiful large garden. Situated in Icici, at the edge of glorious Opatija, in calm and green area and only 150 m from the sea, it is ideal holiday home for Croatian elite villa accommodation..
Opatija is famous as "Adriatic Monte Carlo" at the end of 19 and beginning 20 century. Villa Angiolina, built in 1844 year, marked the beginning of tourism in this "Adriatic pearl". When Austrio-Hungarian empress Maria Anna spent 3 months in Opatija, words about the divine place on the Adriatic coast spread quickly through Europe. The list of famous guests who were fascinated by Opatija is long: Austro-Hungarian emperor Franz Joseph Habsburg, Prussian emperor Wilhelm II, emperor Ferdinand I of Bulgaria, Norwegian-Swedish king Oscar II, Italian king Umberto, Romanian king Carol I, king George of Greece, composers Giacomo Puccini and Gustav Mahler, dancer Isadora Duncan, actress Tilla Durieux, writers James Joyce, Anton Pavlovich Chekhov, Henryk Sienkiewicz, Vladimir Nabokov and so on. There's rarely a nation that hasn't left its trace in Opatija. And in turn it is interesting that in Opatija in 1908 year was born Leo Henryk Sternbach, inventor of valium and one of the 25 most influential Americans of the 20th century by poll in U.S. News & World Report 2003.
Today Opatija is an outstanding gastronomy resort with an excellent architectural heritage and extraordinary parks.
Private Villa Calista is only 150 m from the beach and 2 km from center of Opatija which can be easely reach by car for a few minutes or by foot buy unique "lungo mare" for 20-30 minutes.
This exclusive villa represents an impresive modern design and one of the finest examples of a contemporary Croatian architecture.
Huffington Post: 2014 Go List
1. Croatia...It is Italy without the hype (and costs). 21st century travelers are in search for new utopias—think Paris in the 20s, Bali in the 70s, and Prague circa 1990. Amazing Croatia may be that next happening generational destination.
Travelers Today: The Hidden Gem of Europe - Croatia
Where can you go that has history, gorgeous beaches, national parks, culture, quaint villages, rolling vineyards, and ancient architecture all in one place? Well there might be a few places, but Croatia is definitely one of them that comes highly recommended. (10 February 2015)
Elite Daily: 10 Reasons Why Croatia Is A New Hotspot For Young Travelers
1. "Game of Thrones" 2. The Perfect Climate 3. New Music Mecca 4. Thrilling Sailing Trips 5. More Bang For Your Buck 6. Culture 7. Nature Porn At Its Finest 8. Celebrity Sightings 9. Wine And Food 10. Historical Intrigue (4 Jun 2015)
Latest images of the Villa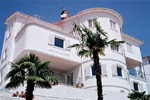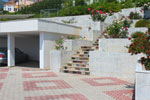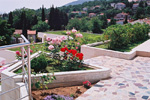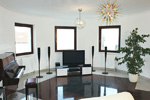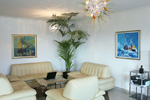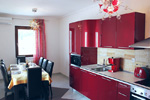 Superior villa for 8 - 16 persons
or apartment for 8 persons 
Only 150 m from the sea

"The villa is amazing. Our visit to Opatija and the stay in your beautiful villa remains a highlight of our European trip."

Rohan Lund, the CEO of Yahoo!7 and Chairman of Yahoo!Xtra, Sydney, Australia

"I have a very strong connections with Opatija. In the last 7 years I didn't miss to visit this magical city. But still, the Villa Calista was a great discovery and it was wonderful."

Balazs Havasi, a pianist and a composer, Budapest, Hungary

"This was our first trip to Opatija with a toddler. Villa Calista is the perfect retreat with or without children. It is the perfect place to relax and enjoy the beautiful view of the Adriatic Sea from the swimming pool or from your own balcony. We will definitely visit again."

Tanya Golesic, Senior Vice President of Marc by Marc Jacobs and former Vice President of Ralph Lauren, New York, USA